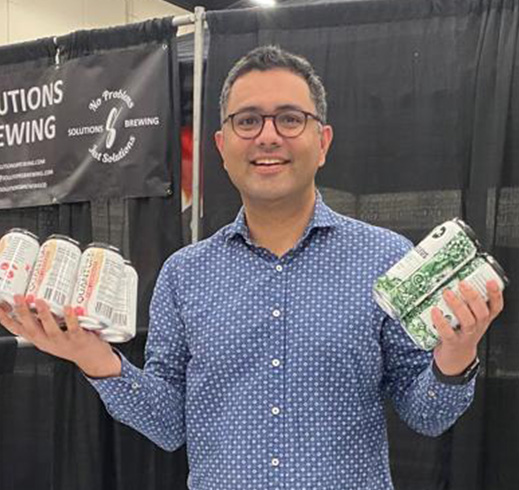 Mandeep Singh,
CEO and Founder
Mandeep Singh, our CEO and Founder, embodies the essence of passion and innovation that makes Meta Brewery unique. With a rich corporate and civil litigation law background, Mandeep made his journey to Canada in 2013, quickly carving out a name for himself in Calgary's professional scene. But his heart always held a special place for his love of beer and the unique community that surrounds it. In 2015, inspired by his lifelong passion for beer and a keen entrepreneurial spirit, Mandeep ventured into the craft brewing scene, and Meta Brewery was born. His natural leadership abilities and deep understanding of legal nuances have been instrumental in the success and growth of our brewery. His commitment to quality and innovation echoes in every pint we produce. Mandeep's personal favourite, the Nucleus New England IPA, is a testament to the balance of tradition and creativity that Meta Brewery prides itself on. His vision continues to propel Meta Brewery forward, and he wholeheartedly believes that the best is yet to come. As we brew, we grow – shaping Calgary's craft beer scene one glass at a time under Mandeep's visionary leadership.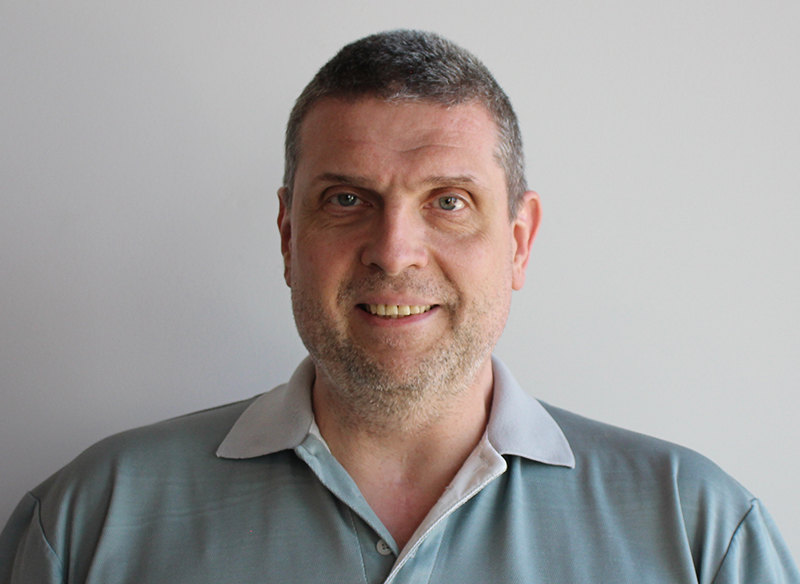 Andreas Althof
Head Brewmaster
Born and raised in Germany, where the brewing tradition runs deep, Andreas Althof, our Head Brewmaster, has devoted his life to mastering the art and science of beer production. A professional graduate from the esteemed Technical University of Munich's Weihenstephan campus, known as the Harvard of Brewing, Andreas' credentials truly set him apart in craft brewing. With over two decades of international brewing experience, Andreas has knowledge and expertise in brewing and packaging top-quality beers. Before joining Meta Brewery, he significantly contributed to renowned breweries such as the Last Spike Brewery and Singha Brewery in Thailand, where he proudly brewed over 70 million hectolitres. He combines his love for the classic style of German beers with innovative brewing techniques to create beers that captivate and delight. His favourite Meta beer, the Radiant Rauchbier, perfectly captures this unique blend of tradition and innovation. Andreas' wealth of experience and passionate pursuit of excellence are vital ingredients in the unique and delicious beers that Meta Brewery is proud to produce.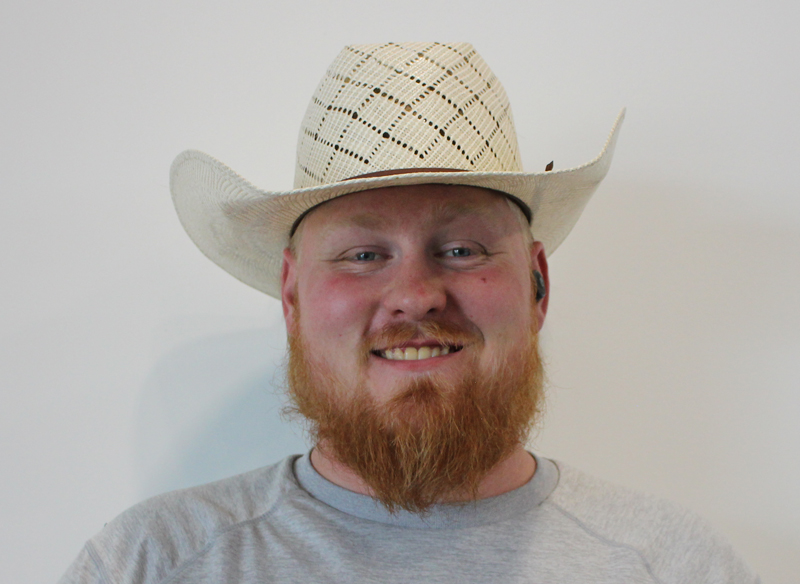 Evan Case-Skubleny
Assistant Brewer
Evan Case-Skubleny, our Assistant Brewer at Meta Brewery, brings a unique blend of traditional brewing expertise and a spirit of adventure honed from his past experiences. A proud graduate of the Olds College Brewmaster & Brewery Operations Management diploma program, he is well-versed in brewing science, recipe formulation, and packaging techniques. Before joining Meta Brewery, Evan showcased his brewing skills at Bow River Brewing, further enhancing his practical understanding of the craft. His love for all beer varieties is reflected in his creative approach to brewing, and he has a special place in his heart for Meta's Hexagon Honey Brown. Beyond brewing, Evan's colourful past as a ranch hand and winner of multiple rodeo events all over Alberta has instilled in him a tenacity and grit that serves him well in the challenging, fast-paced world of craft beer production. Whether he's meticulously crafting our next batch of beer or sharing his love for the craft with fellow beer enthusiasts, Evan's dynamic personality and dedication to brewing are integral to the spirit and quality of Meta Brewery.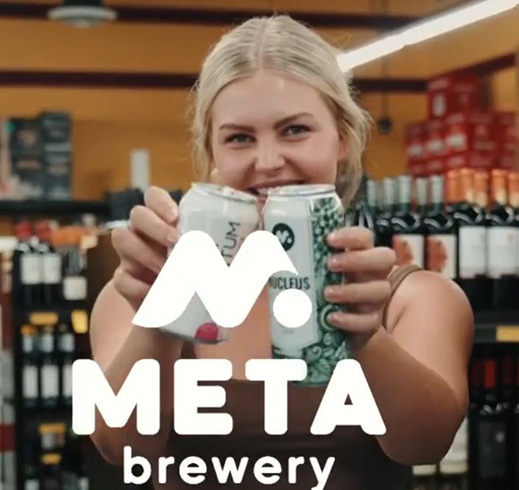 Stephanie Clooten
Sales Coordinator
Stephanie Clooten serves as the Sales Coordinator at Meta Brewery, bringing her unique blend of environmental science knowledge, a keen sense of community, and a love for beer to her role. A true fan of our Celestial Canadian Wheat Ale, Stephanie draws on her background in environmental science, garnered from her undergrad studies, to ensure that our brewing practices are both quality-focused and environmentally friendly. As Sales Coordinator, Stephanie is a dynamo in customer service, CRM, sales operations, and event management. She is the bridge between Meta Brewery and our diverse community of customers, always working to ensure the highest level of satisfaction and engagement. As a tireless community advocate, Stephanie brings her passion for service into her role at Meta Brewery. She has volunteered with numerous organizations, notably the Children's Hospital, where she has made significant contributions. Away from work, Stephanie's energy extends into the realm of sports, where she is a dedicated volleyball player. Her competitive spirit has led her to participate in several championships, adding another dimension to her dynamic persona. Stephanie brings a vibrant spirit, a strong sense of community, and a passion for the environment and beer into her role at Meta Brewery. With her at the helm of our sales and community outreach, we continue to build stronger bonds with our patrons and the wider community.