We know life is simple, but it's also tough to understand. How did we get here? What does it all mean? What is our purpose? Exploring those questions can lead to beautiful, thought-provoking art.
On the other hand, science is complicated, but follows a simple process: identify your goals, follow clear steps and use high-quality components to get results.
Brewing beer is part art and part science. Sharing a delicious, well-crafted beverage can bring meaning to life, like it does for Meta Brewery. But creating truly excellent brews requires science. The brewing process and all the ways grain, hops and yeast interact. The slightest adjustment can mean the difference between a porter and a pilsner, a sour brew or a fruity one — and a creation worthy of framing or one that makes you question your reason for being.
Meta Brewery goes behind and beyond art and science to create high-quality, full-flavoured lagers, spirits, vodka seltzers and other delicious products that add meaning and enjoyment to life. When you explore the creations from Meta Brewery, you'll taste for yourself the delightful way art and science come together.
Meta Brewery: The art and science of great beer
Kinetic Lager is a refreshing, light-bodied golden lager with a fine balance between malt sweetness and hop bitterness. Designed for days when just one won't do, Kinetic Lager is clean, simple and very crushable.
Cryogenic Czech - style Pilsner
When Bavarian Brewmaster Josef Groll brewed his first batch of Lager in the city of Pilsen in 1842, he created a new beer style which soon flowed across Europe and the western world.Our Cryogenic Czech-style Pilsner pays tribute to Groll's mother of Lager beers with bottom-fermenting yeast, lower fermenting temperature, and a more subtle flavour profile. Its golden colour, subtle malty sweetness and distinctive Saaz hop aroma make it a pleasure to drink all year round, no matter where you're from.
Every atom contains a very small, dense, central core called the nucleus. Our Nucleus NEIPA is the core of our beer galaxy as our first craft brew. Golden, hazy IPA with moderate sweetness and fruity notes of juicy citrus, tropical fruit hop character from the Citra, Galaxy, and Amarillo hops and finishes with a soft, smooth, and creamy mouthfeel.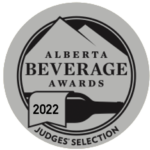 This delicious creation has a range of luscious flavours on the dark end of the spectrum. Deep, rich and filled with characteristics of chocolate, coffee and hints of licorice, it's also silky and smooth in mouthfeel like your daily oatmeal. Carefully medium-hopped to preserve the roasted taste we like so much about Stout.  
If you like a traditional West Coast IPA with a bold, hoppy aroma, high bitterness, and citrus and pine flavours, then you're in the right place. Wavelength has all that and more! You'll love the healthy 70 IBU of bitterness from hops like Falconers Flight, Centennial and Cascade, and the subtle complimentary acidic notes from lemon and pine. This IPA brewed on the way to the West Coast will satisfy everyone who likes a nice hop kick.
This is a German Specialty that gets its smoky aroma from malt dried over an open flame; this infuses it with a smoky character which carries over to the beer. Meta Rauchbier (German for smoke beer) is a smooth and amber brew, moderately hopped to perfectly balance the smoky aroma, which amplifies the feeling of sitting around an open fire. That's why it's the ideal beer for camping and summer evenings in the backyard.
This easy drinking Ale gets its name from the natural shape of a honeycomb and its taste from nature: hints of carefully selected Albertan honey, caramel roasted hazelnut and a mild malt note that combines perfectly with the moderate to light hoppiness. This amber/brown beauty was brewed to be enjoyed any day with co-workers or the whole hive.
Celestial Canadian Wheat Ale
This is the refreshing summer beer you've been looking for. It has a smooth golden head which highlights the wheat and barley malt flavours with a hint of carefully chosen hops to create a perfect balance for maximum drinkability. Slightly higher carbonation increases fizziness which makes our Canadian Wheat Ale the ideal quench factor for every hot summer day. Best results when consumed under a blue sky. 
Our double IPA or DIPA is like your favourite IPA on steroids. Meta's Dynamic DIPA delivers a serious hop punch packed with strong and layered flavours from both Old and New World hops. We also add more malt than in other IPAs to provide distinctive toasted tones and caramel flavour. Strong flavours and higher-than-average alcohol content will make this DIPA your new favourite.
Sign up for news and updates